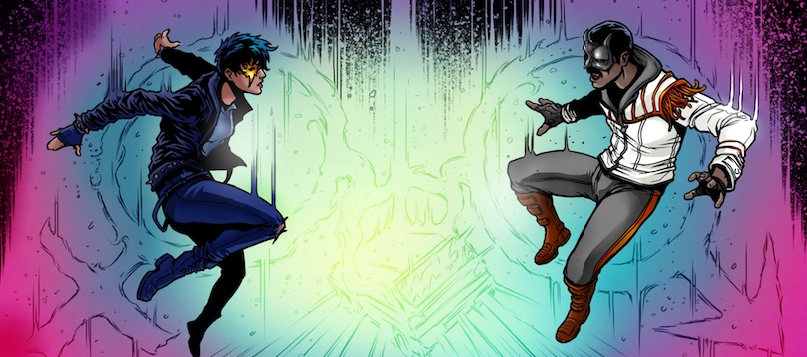 Possession #2 Available to Order
Javier Sanchez and Sheila Evans become better acquainted. Anaya Monette, Rusty's sister, makes her first appearance. Bertrand's plans for Cora come closer to fruition. And the gods step down to interact with humanity at last!
Place your order at Comixology (pre-order now, download 12/19) or Drive-Thru Comics (available soon).